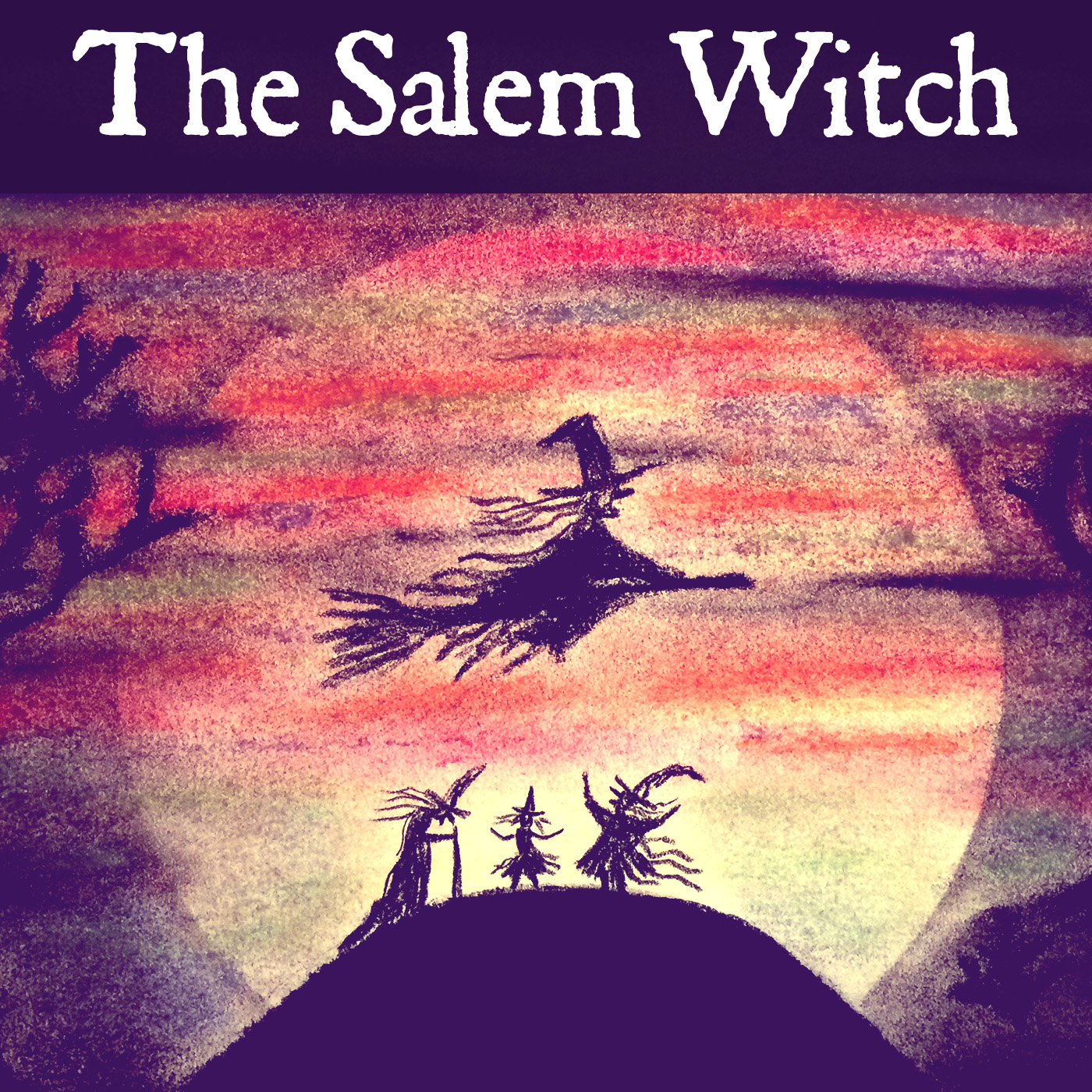 Salem's Ghosts - A Salem Witch Trials Paranormal Audio Drama is an hour-long narrative experience set against the backdrop of the Salem Witch Trials. It features a cast of truly stunning voice actors, each of whom play real people who experienced and/or helped to cause the horrors of the trials. But the hangings aren't the only ghastly narrative at play in this story.
Salem's Ghosts also explores the most famous haunting in all of Salem which is, unsurprisingly, very much connected to the Salem Witch Trials. And, terrifyingly, everything you'll hear in the audio drama, both from the trials and the associated haunting(s), is drawn from very well-documented events. In other words, the echoes of everything the audio drama examines are very much still with us to this very day. You can even still visit some of the story's locations in Salem.
In the lead-up to the main story's release on October 24th, 2020, ToSalem is dropping two connected ghost stories. Like the audio drama itself, both tales are drawn from real events and/or ghost stories. The first is called, "Child of God," and it centers on a character we will see return in the full-length audio drama: Abigail Hobbs.
To make sure you don't miss any of the releases connected to Salem's Ghosts - A Salem Witch Trials Paranormal Audio Drama, be sure to subscribe to the YouTube channel. If you'd rather just listen, you can subscribe to the podcast where the show will be released via the links below. Stay weird, witches!
More information on Salem's Ghosts - A Salem Witch Trials Paranormal Audio Drama: https://www.imdb.com/title/tt13162564/?ref_=fn_al_tt_1
ToSalem Podcast:
iTunes: https://podcasts.apple.com/us/podcast/the-salem-witch-podcast/id1535188140
Spotify: https://open.spotify.com/show/1xPXebDKBViMxTdUFCyRyn
Google: https://www.google.com/podcasts?feed=aHR0cHM6Ly90aGVzYWxlbXdpdGNocG9kY2FzdC50b3NhbGVtLmNvbS9mZWVkLnhtbA%3D%3D
Podbean: https://thesalemwitchpodcast.tosalem.com/
Alexa/TuneIn: https://tunein.com/podcasts/Arts--Culture-Podcasts/The-Salem-Witch-Podcast-p1374419/
Child of God was written by Veronica Toone with story assistance by Joel Austin. It was performed by Veronica Toone.
Learn more about Veronica's media work here: https://www.imdb.com/name/nm10077877/?ref_=fn_al_nm_1
Learn more about Joel's media work here: https://www.imdb.com/name/nm1792430/?ref_=nv_sr_srsg_3
Find way more about all things Salem at https://tosalem.com/ 
Facebook: https://facebook.com/tosalemsite/
Instagram: https://instagram.com/tosalemsite/
Twitter: https://twitter.com/tosalemsite/